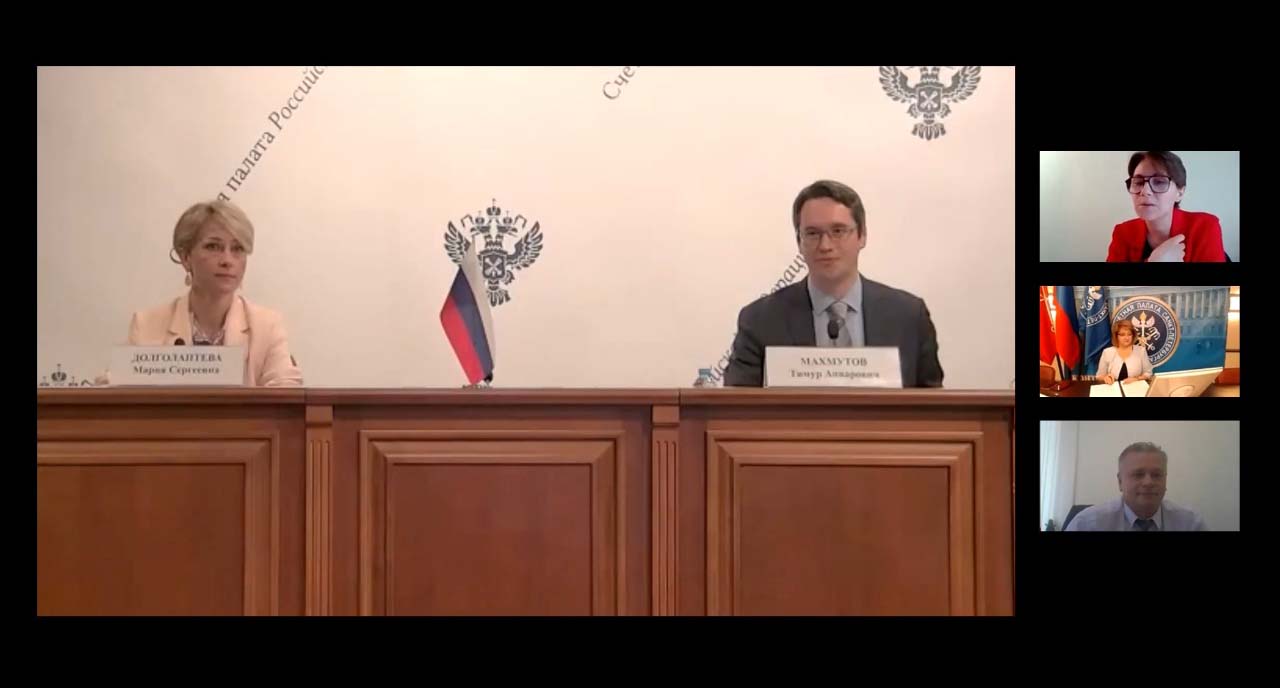 Human Capital as a Core SAIs Asset
Human Capital as a Core SAIs Asset: Seminar of the Accounts Chamber of the Russian Federation and the Council of Heads of Supreme Governmental Audit (Financial Control) Institutions of the CIS Member States
On August 30, as part of the knowledge sharing with the Council of Heads of Supreme Governmental Audit (Financial Control) Institutions of the CIS Member States representatives, a seminar on the Human Capital Development in the SAIs was held. During the event, the Accounts Chamber of the Russian Federation shared methods and approaches to the staff development in state civil service, as well as to the performance appraisal and the management for the set goals.
Opening the seminar, Timur Makhmutov, Director of the Department for International and Regional Cooperation, emphasized that the key area of work within employees management at the Accounts Chamber of the Russian Federation is the development of their personal competencies and professional expertise.
During the seminar, Maria Dolgolapteva, Deputy Director of the Human Capital Development Department, and Natalia Tarasova, Deputy Director – Head of the Personnel Performance Management and Development Division of the Human Capital Development Department, delivered their reports. Within the presentation, the tools used by the Accounts Chamber of the Russian Federation to assess the staff development level, set goals, and generate individual development plans and training programs were considered in detail.
"The competency model is the basic tool of the whole cycle of personnel recruitment and assessment. It is applied at every stage: from recruitment of employees and up to their work and self-development in the organization,"
— Maria Dolgolapteva stated.
In turn, Natalia Tarasova provided a thorough description of the methods and tools used to appraise personnel at the interview stage or when launching various projects. Answering the question about the objectivity of assessing employees, Natalia Tarasova further elaborated:
"Since staying unbiased when assessing employees tends to be impossible, the practice of so-called assessment centers is introduced where decisions on the staff appraisal are taken by several persons, not just by one. Alternatively, universal cases and test packages are developed."
Representatives of the SAIs of Azerbaijan, Armenia, Belarus, Moldova, Tajikistan and Uzbekistan, as well as Regional Audit Institutions of the Russian Federation took part in the event.
The topic of the next seminar for SAIs of the CIS member states scheduled on September 16 is dedicated to the experience exchange on working with SAIs recommendations for audited entities.
---