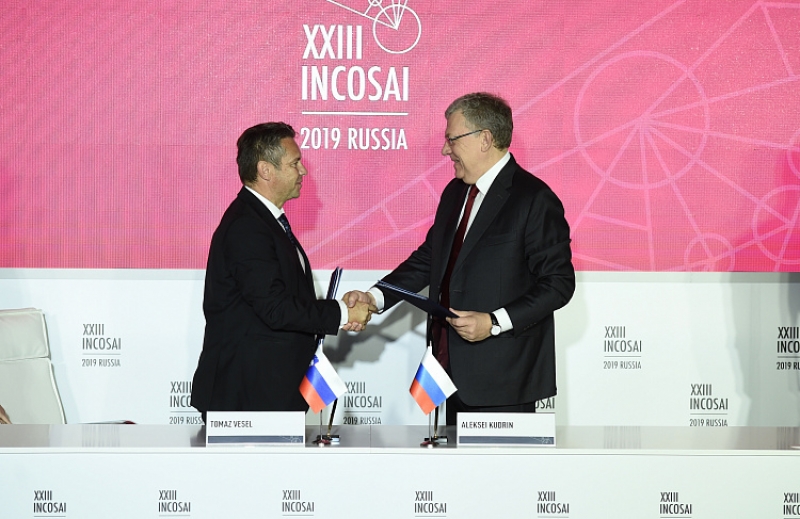 Aleksei Kudrin signed the agreement on conducting audits with the SAIs of Armenia and Slovenia
Today at INCOSAI XXIII, Aleksei Kudrin, the Chairman of the Accounts Chamber of the Russian Federation, signed an agreement on intergovernmental agreement implementation audits with the heads of the SAIs of Armenia and Slovenia.
The Accounts Chamber together with the SAI of Armenia is going to audit the activities of the Russian-Armenian University.
As for the SAI of Slovenia, there will be a parallel audit of the implementation of two intergovernmental agreements, on the establishment and fostering an environment for scientific and cultural centers and on the cooperation in the area of culture, science and education. The parties are going to start the audit in December 2019 and conclude it in July 2020.
---