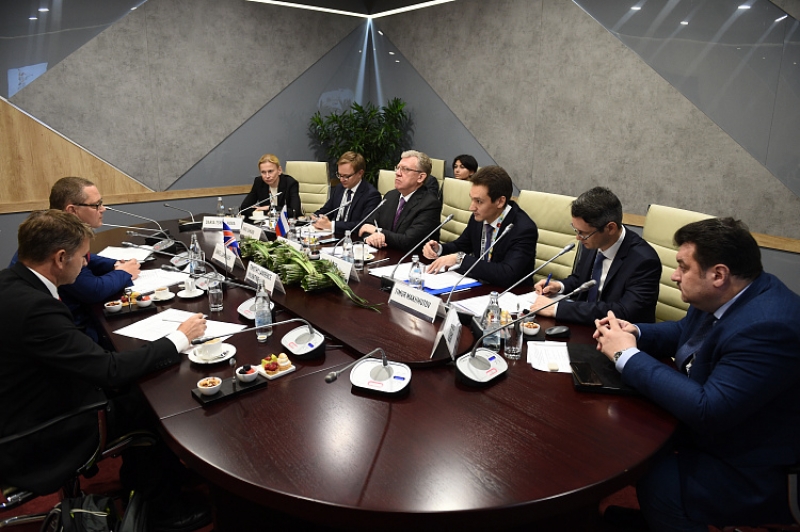 Aleksei Kudrin met the UK National Audit Office Delegation
Chairman of the Accounts Chamber of the Russian Federation Aleksei Kudrin met the UK National Audit Office delegation headed by Dr. Daniel Lambauer, Executive Leader, at the site of the XXIII INTOCAI.
The parties discussed topical issues of bilateral cooperation and outlined ways to develop further collaboration.
"During this year, we have implemented an extensive knowledge-sharing program together with the United States, France, Finland. It would be interesting for us to exchange experience with the UK SAI, first of all in the audit digitalization, big data use, as well as transparency," said Aleksei Kudrin stressing the importance of international cooperation in the field of state audit.
The UK SAI representatives noted their active cooperation with the Accounts Chamber, well-coordinated work that has been conducted in the INTOSAI subcommittees and working groups. They also stressed the high level of Congress preparation, the relevance and ambition of the Moscow Declaration theses, which is a draft final document of the Congress
"The future of audit lies in the exchange of experience between the SAIs of different countries, so we invite the Accounts Chamber delegation to visit our Office in the first half of next year," the British inspectors noted.
---