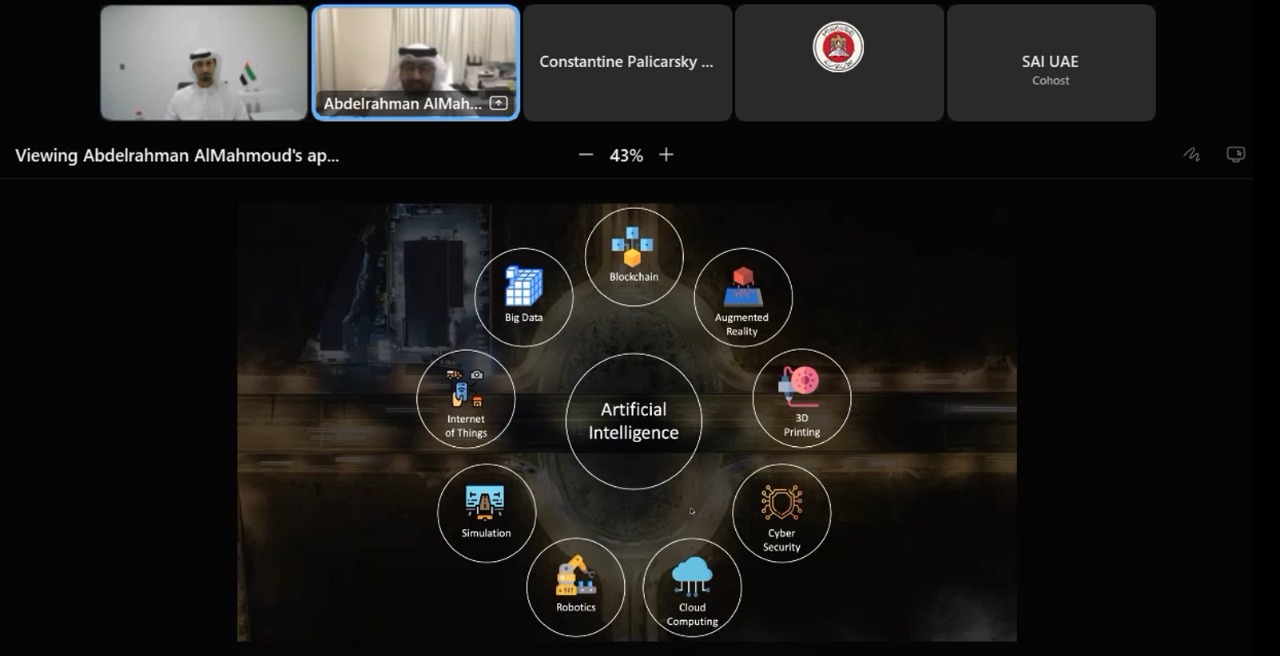 Webinar "Adopting Digital Mindset for Audit and Fighting Corruption"
On June 30, INTOSAI Working Group on Impact of Science and Technology on Audit (WGISTA) held a webinar "Introducing Digital Thinking into Auditing and Fighting Corruption".
In his report Director of the Innovation Lab of the US Government Accountability Office, Mr. Taka Ariga, outlined the key features of activities pursued by SAI USA structural units responsible for the use of innovative technologies in audit. Mr. Ariga highlighted one of the most popular papers by GAO Science, Technology Assessment, and Analytics team – the report "Artificial Intelligence: An Accountability Framework for Federal Agencies and Other Entities", which outlines procedures and assessment practices for the entire cycle of AI introduction to the activities of government bodies.
The presentation by the Principal Researcher for the UAE Institute of Technological Innovation, Dr. Abdelrehman Almahmoud, focused on the opportunities and challenges posed by the introduction of new technologies in public entities' work cycle. The expert identified the following features of this issue for government departments:
Usage of simple AI-algorithms
The problem of digital infrastructure sufficiency
The dark data problem
Potential for international cooperation
The report by the Head of the UNODC program in Belgrade, Mr. Constantine Miltchev-Palicarsky, was devoted to global trends in the use of ICT in the field of combating corruption:
identifying and combating corruption
involvement of civil society in the processes of combating corruption

wrongdoings reporting
public sector transparency increasing and free access to information promoting
public consultations holding
---