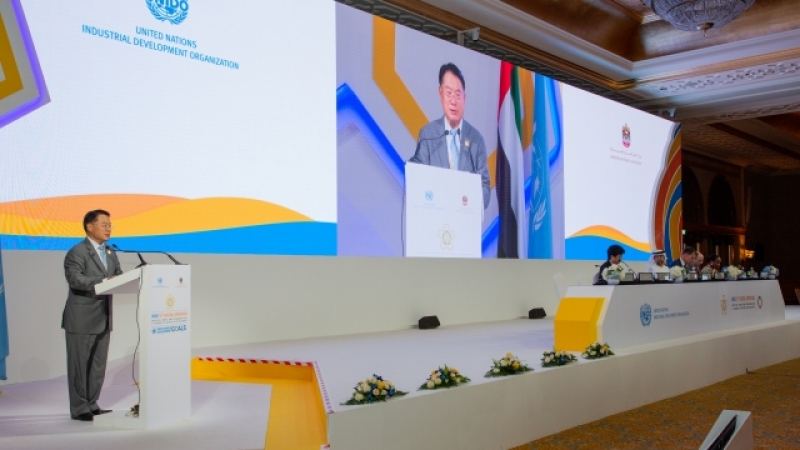 The Accounts Chamber of Russia will be the next External Auditor of UNIDO
The SAI of Russia will conduct an audit of the UN special agency for the first time.
At the 18th United Nations Industrial Development Organization General Conference in Abu Dhabi (UAE) the Accounts Chamber of Russia was elected as the next external auditor of UNIDO for the period 2020-2022 by passing other candidates with a significant margin during the voting by member states of the Organization.
«Industry 2030 – Innovate. Connect. Transform our future» is on the agenda this year.
The Accounts Chamber of Russia as the president of INTOSAI supports and shares UNIDO's efforts in promoting industrial development to achieve SDGs, such as combating poverty, environment protection and others. According to SDG #9 investment in infrastructure and innovation are crucial drivers of the economic growth and development nowadays.
"We are aiming to conduct an independent audit of the Organization and its regional branches using modern tools and approaches that will improve the effectiveness of UNIDO and its important projects and programs," said Olga Terekhina (Deputy Director of the Department for International Relations of the Accounts Chamber of Russia) while presenting national supreme audit institution at the Conference.
Being the External Auditor of UNIDO the Accounts Chamber of Russia will apply new approaches and take advantage of opportunities to ensure the continued relevance of SAIs as institutions of great value to society.
---