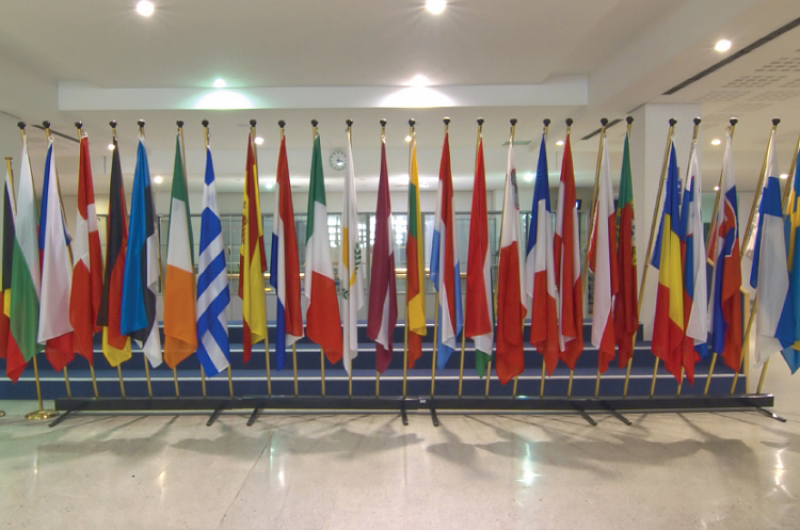 Supreme Audit Institutions of Russia and the United Arab Emirates signed an Agreement on Cooperation
The Chair of the Accounts Chamber of the Russian Federation Tatyana Golikova met with the President of the State Control Office of the United Arab Emirates (UAE), President of INTOSAI Harib Said Al Amimi.
During the meeting, the active development of interstate dialogue between Russia and the UAE was noted, which, in the opinion of the parties, creates a serious basis for intensifying the practical interaction of the Supreme Audit Institutions (SAIs) of the two countries.

Considering that investment cooperation is one of the most promising areas of development of economic relations between the two countries, the parties discussed the possibility of holding joint or parallel monitoring activities in the field of audit of implementation of interstate investment projects.

During the conversation, the meeting participants also confirmed readiness for the exchange of experience in areas of mutual interest, including those related to the preparation of the Accounts Chamber of the Russian Federation for the XXIII INTOSAI Congress in Moscow in 2019.

In addition, the Supreme Audit Institutions (SAI) of Russia and the UAE have agreed on further development and strengthening of interagency cooperation through international audit organizations, including within the framework of the Governing Board of INTOSAI. "I think that we need to develop and coordinate our cooperation not only at the management, but also on the working level - within the activities of the committees, subcommittees and working groups of INTOSAI," - said Tatiana Golikova.

For its part, the head of the Russian control agency invited the UAE of the United Arab Emirates to join the INTOSAI working group on public procurement auditing, which is developing a standard for auditing in this area. "I have no doubt - she said - that working together we can develop a common approach to the audit of public procurement, and your experience will make a significant contribution to the work of the group."

Based on the results of the reached agreements, the parties signed a bilateral Cooperation Agreement, which defines the bases and forms for further interagency cooperation. "I am sure that the Agreement signed today will be a key step in our bilateral cooperation, which will help to transfer the cooperation of our Institutions into action," - Tatiana Golikova said during the signing.
---