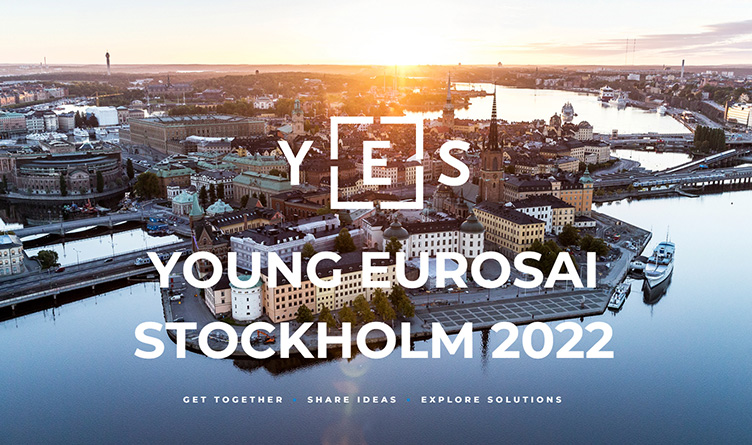 SAI Sweden Hosted the Young EUROSAI Conference
In September the fifth Youth Conference of the European Organization of Supreme Audit Institutions (EUROSAI) was held in Stockholm under the leadership of the SAI of Sweden. The YES (The Young EUROSAI) conference is an informal platform for sharing knowledge and experience, as well as finding promising areas for strategic development of SAIs.
The theme of the 2022 Conference is "Experimental Culture". To improve the effectiveness of SAIs in the new reality, a new approach to management is required, in which innovative thinking of employees is encouraged, and making mistakes is perceived as an opportunity for professional growth.
The first day of the Conference was devoted to the issues of individual professional development and building internal anti-crisis communications. The participants came to the conclusion that in order to promote an experimental corporate culture, it is necessary to:
create a warm and friendly environment working space, which is open to new ideas
facilitate the adaptation of new employees, including through mentoring
actively use digital tools.
On the second day of the Conference, delegates shared their experience on using information technologies in the audit process, and discussed further prospects for digitalization of SAIs. Participants noted that the introduction of new digital products has improved the quality of audit. Having freed themselves from performing "simple" routine tasks, employees were able to focus on problems that require more detailed study. In the center of the agenda of the final third day was the discussion of organizational factors of development, successful practices in the formation of an "experimental" corporate culture.
More information about the results of the discussions can be found on the official website of the Conference.
---