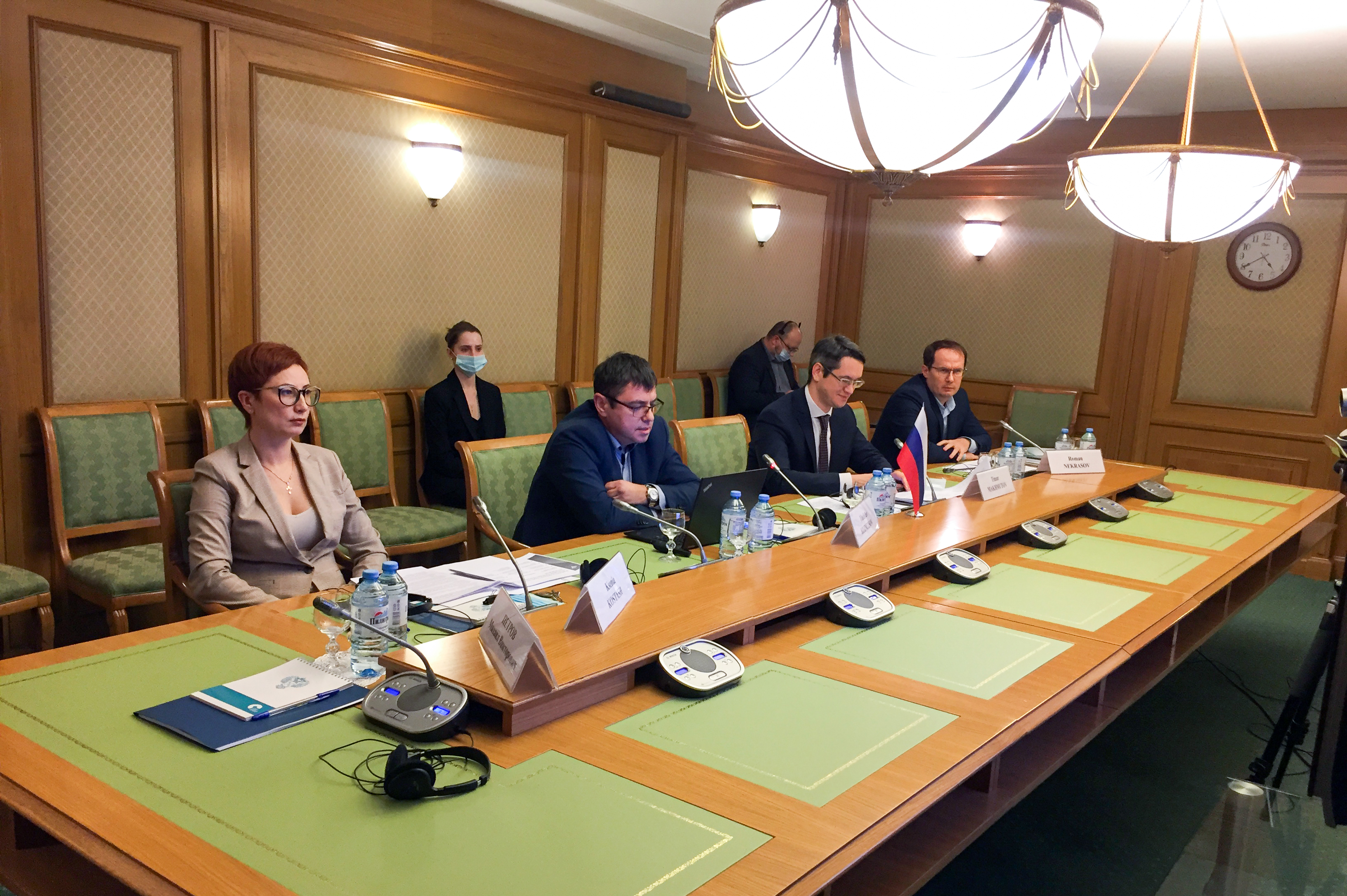 Russian-Cuban seminar "Informatization of audit processes"
Nowadays SAIs rely extensively on IT systems to collect more information on auditing, but sometimes they face information technology operational challenges that hinder the ability to effectively carry out high quality monitoring.
The Accounts Chamber of the Russian Federation and the Office of the Comptroller General of the Republic of Cuba held the seminar "Informatization of audit processes" and exchanged their experiences and best practices.
"Bilateral cooperation is an important aspect of interaction between our countries. Since 2009, we have been conducting parallel audits and monitoring activities, actively exchanging their results. So far, the audit focus has been on civil aviation, public loans for goods, works and services supply, delivery of Russian construction and agricultural machinery to Cuba. In 2021, we are planning to pay more attention to state export loans",
– emphasized Timur Makhmutov, Director of the Department for International and Regional Cooperation in his welcome address.
Both parties noted that legislation and changes in development strategies of the countries and audit institutions contribute to digitalization of the national societies. One of the priorities of the New Constitution of the Republic of Cuba 2019 is digital transformation of the country. The same measures are taken in Russia, they are part of national goals and projects. In 2014 some amendments were made to the Federal Law "On the Accounts Chamber of the Russian Federation". Since that time, the quantity of paper materials has been significantly reduced, added Vladislav Kuznetsov, Deputy Director of the Digital Transformation Department.
In his presentation he also highlighted several benefits of using information technologies in auditing: increasing the share of strategic and executive audits, increasing the number of thematic checks, providing project analytics indicators, implementing predictive analysis tools and a risk-based approach to audit planning. Recently, the Accounts Chamber has made great improvements in data quality, successfully implemented the system of smart assistant and developed new analytical tools for inspectors. Moreover, most of these tools and panels are created on their own. In his opinion, further implementation of digitalization will reduce time needed for conducting audits and preparing materials. But a few problems still exist – there is a lack of structured information in auditees and ministries; some auditees do not want to present information in machine-sensible form, which is why auditing processes take a long time and reporting forms are diverse.
"Since the Accounts Chamber of the Russian Federation receives up to 100 different documents a day, we have created a special document repository IAS UVGA where auditors using filters can find the information they need from a variety of documents that have been accumulated in the document database over several years in just a few seconds. We had to create such a system",
– Ksenia Kostash, Unit Head of the Digital Transformation Department, – provided an example of one of the analytical tools used at the institution.
Leading expert of the Federal State Institution "Center for expert-analytical and information technologies of the Accounts Chamber of the Russian Federation" Roman Nekrasov gave some more examples of using big data in auditing: analysis of text data, visualization of geospatial data, automatic tool for preparing reports, dashboards for national projects, search tools for anomaly detection in transactions. He also added that data analysis tools at the Accounts Chamber of the Russian Federation are turning into the most important way to collect audit evidence, expanding the capabilities of traditional audit and allowing auditors to implement the basic principles of state audit – the sufficiency and relevance of evidence. Balance between data analytics and traditional audit methodology allows auditors to extract potential benefits regardless of the type of audit performed. It also contributes to building stronger multidisciplinary teams.
Colleagues from SAI Cuba agreed on many aspects of digital transformation at the Accounts Chamber of the Russian Federation. Moreover, SAI Cuba has also some new instruments to share – SIGAC and Web-Iraf. The first instrument allows auditors to organize all the processes related to control and audit and get all the information, as this system makes it possible to manage all systems in the country and get information from any organization. The launch is scheduled for 2021. The second one is developed for budget auditing, financial analysis and risk-assessment.
Ana Silvia Valladares Arenas, Head of the Information and Communication Technologies Department at the Office of the Comptroller General of the Republic of Cuba, also stressed the crucial importance of cooperation with universities and business:
"We work with the University of Havana on public data analysis and public requests to identify inconsistencies with our information and pass it on to other organizations to ensure control. We have a plan of cooperation with the University of Information Sciences in the field of computer science. All the advantages will be validated, and our efforts should bring results. Moreover, this year we have started developing the science park in Havana and will continue to work in this direction and create infrastructure".

"These seminars and interaction between our SAIs will allow us to gain experience and remove the shortcomings that we have noticed. It is important for us to improve our performance",
– concluded Ana Silvia Valladares Arenas.
---