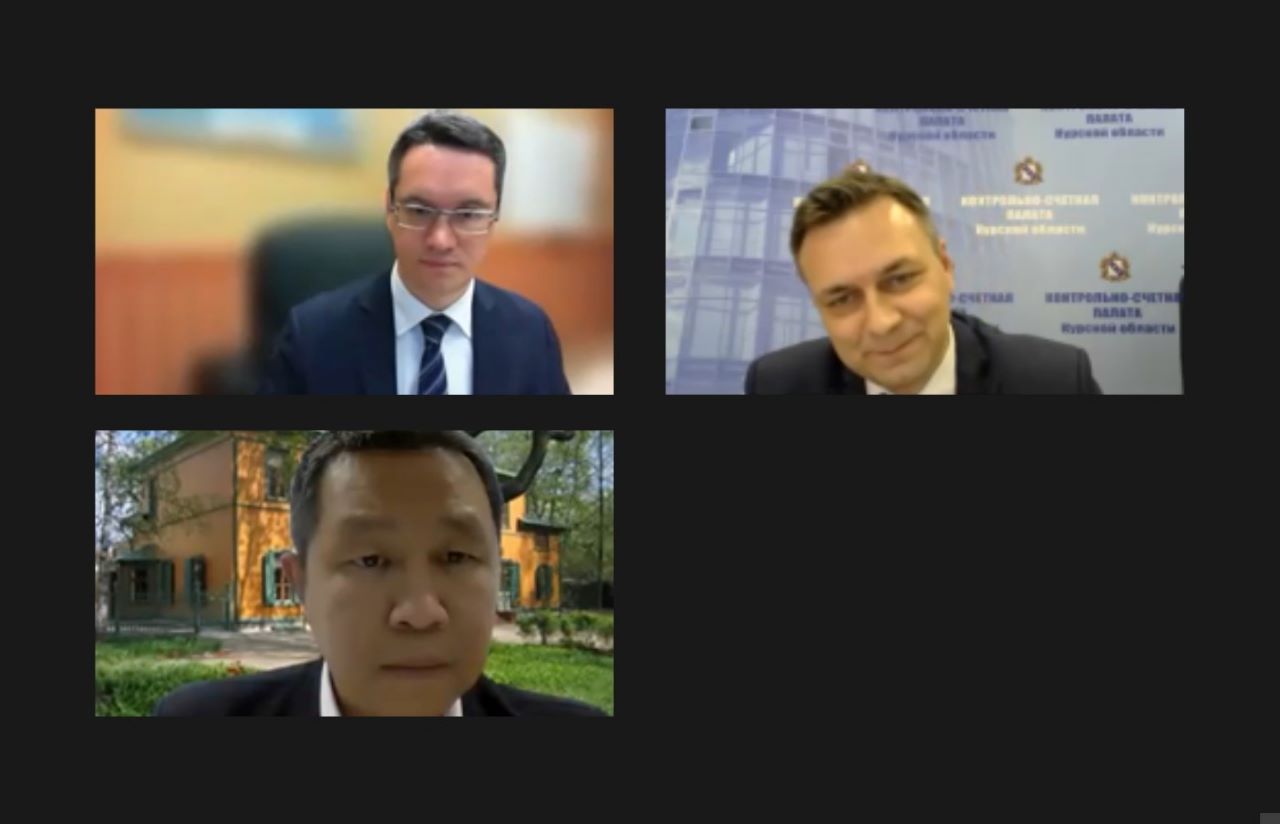 Public audit's transformation in the modern world. Outcomes of the CIS SAIs seminar with participation of the SAI of Thailand
On 24 January 2023, a webinar on SAI's adaptation to global changes was held in the framework of experience-sharing activities between the Accounts Chamber of the Russian Federation and the supreme audit institutions of the CIS countries.
Dr. Sutthi Suntharanurak, Director of International Affairs Office of the State Audit Office of the Kingdom of Thailand, made a keynote address.
In the opening remarks, Mr. Timur Makhmutov, Director of the Department for International and Regional Cooperation of the Accounts Chamber of the Russian Federation, noted that the update of the supreme audit institutions' procedures in line with the emerging global trends and challenges is essential for ensuring accountability and performance of public administration.
Dr. Sutthi Suntharanurak, Director of International Affairs Office of the State Audit Office of the Kingdom of Thailand, outlined the main results of the cooperative research of SAI independence in ASEAN countries and highlighted current priorities of the SAIs' work.
The speaker noted that SAIs should play a more active role in countering corruption. Therefore, it is necessary to increase their independence and minimize political interference. Furthermore, SAIs should be mandated to conduct Sustainable Development Goals audits and environmental audits. SAIs' activities in global economy-related areas should also be reinforced. Achieving all the objectives would contribute to the promotion of independent and open SAIs with flexible structure.
Dr. Sutthi Suntharanurak outlined the concept of global change triggered by two major factors: digital transition and the COVID-19 pandemic. Enhanced communications and information technology capacity, flexibility and adaptability, as well as greater transparency and responsiveness could help to tackle increasing unpredictability and limitations in long-term planning. The speaker emphasised that the relevant provisions are enshrined in the XXIV INCOSAI Declaration.
Andrey Brekhov, Chairman of the Chamber of Control and Accounts of Kursk Region, elaborated on the inevitability of changes in public audit. The speaker agreed that COVID-19 pandemic caused systemic transformations. Mr. Brekhov also mentioned such new challenges as abrupt changes, the uncertainty of economic development, the need to work with big data and forecast adjustments. Professional auditors may respond to these challenges by undertaking the analysis of their instruments' applicability in terms of their appropriateness to the new unstable reality. It is the public auditors who can become experts with unique skills and knowledge needed to address persistent risks and challenges.
During the discussion, participants repeatedly stressed the need for regular professional development and lifelong learning.
In conclusion, participants agreed that the experience sharing contributes to the development of best practices in responding to ongoing challenges and to the enhancement of the SAIs' global role.
The representatives of the SAIs of Armenia, Azerbaijan, Belarus, Kazakhstan, Kyrgyzstan, Tajikistan, Uzbekistan, as well as of the regional audit institutions of Belarus, Kyrgyzstan and the Russian Federation took part in the webinar.
---