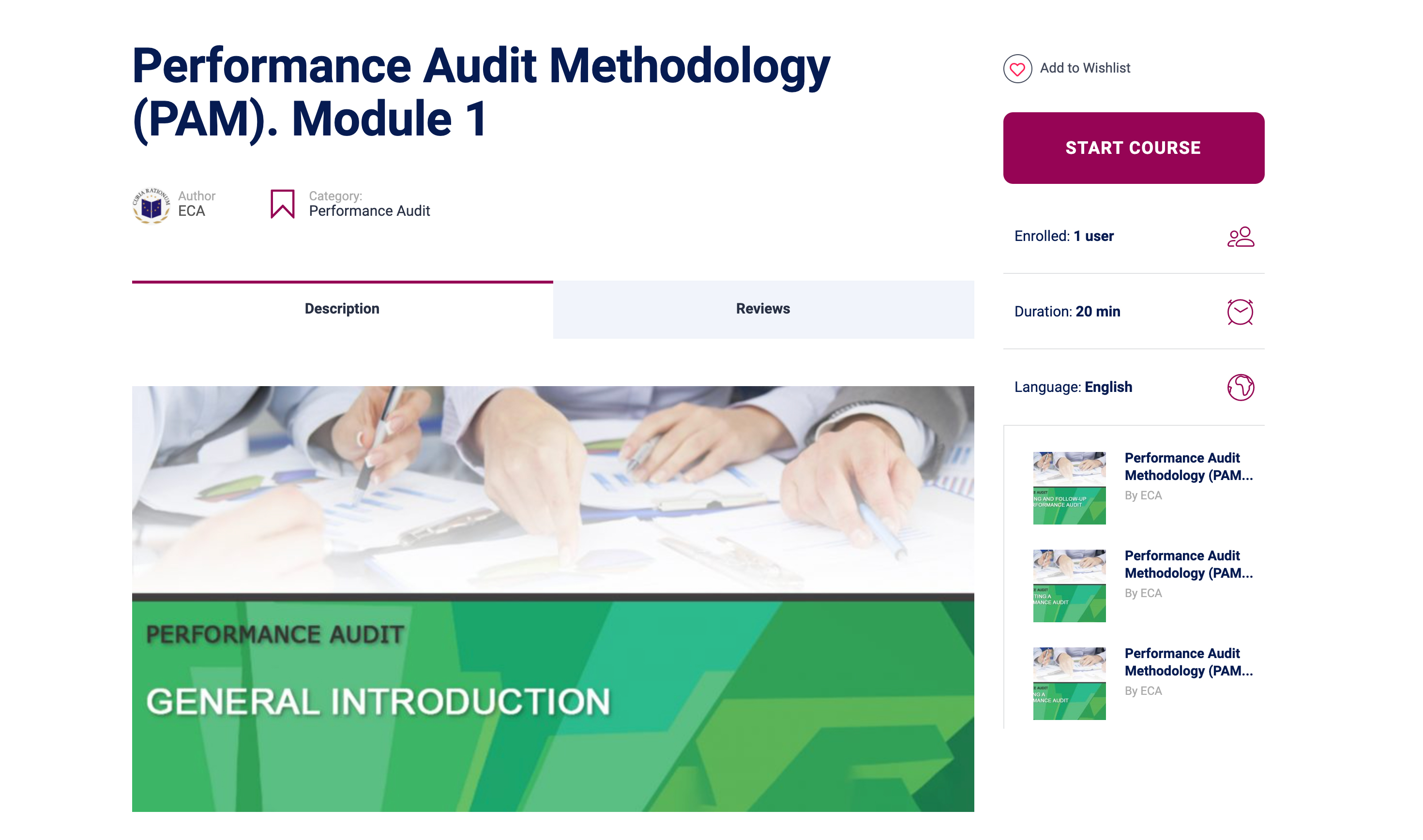 ECA's Course on Performance Audit Methodology is Open for the Students at U-INTOSAI
We happy to announce that a course on Performance Audit Methodology is available at U-INTOSAI.
The course was created by ECAdemy, (the European Court of Auditors' open learning platform) and is aimed at auditors, wishing to enhance their skills in Performance audit.
After completing the course, which consists of 5 modules, the students will learn:
Identify the principles of a performance audit
Distinguish a performance audit from other audits
Identify and know the key principles for the different stages of the performance audit, based primarily on international standards and be able to relate those to the SAI's standards
Identify tools to conduct each stage of a performance audit and be able to select them appropriately
To get an access to the program, please follow the links:
Wish you a pleasant learning!
---