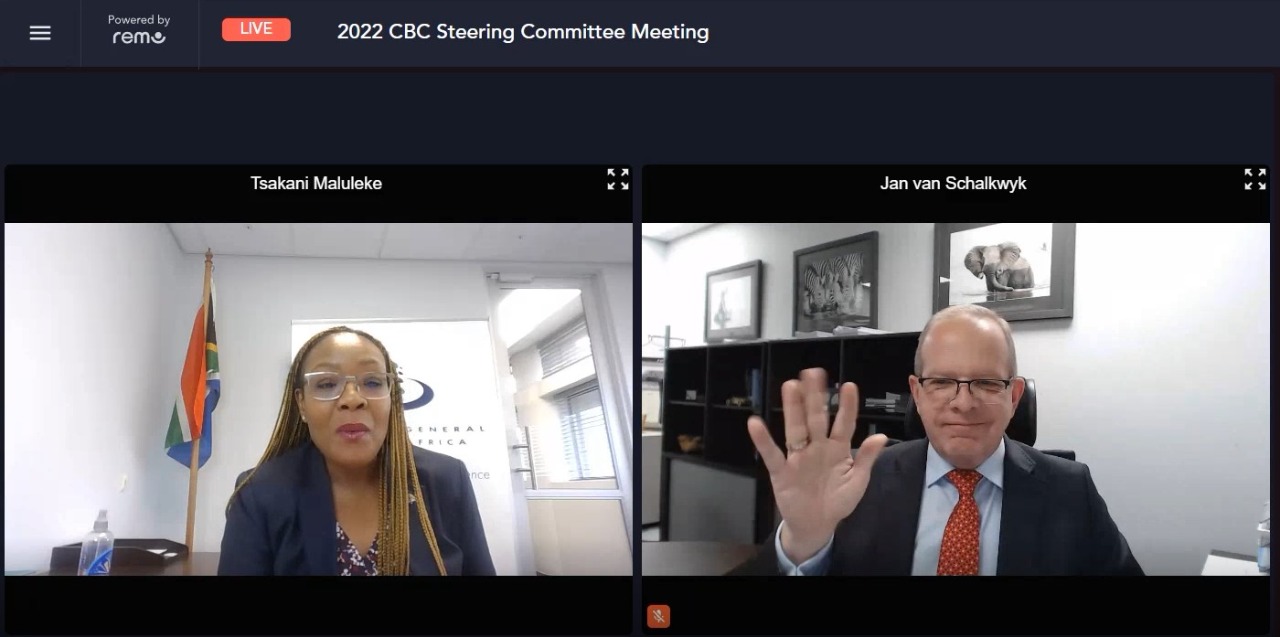 CBC Steering Committee Meeting 2022
On September 20, under the chairmanship of the SAI of South Africa, an online meeting of the Steering Committee of the INTOSAI Capacity Building Committee (SC CBC) was held.
During the meeting, the following initiatives were approved: Operational Plan for INTOSAI "Goal 2" 2023–2025, the Terms of Reference of the INTOSAI CBC Task Force on Citizen Participation and Civil Society Engagement, SAI Performance Measurement Framework Implementation Strategy 2023-2028.
The participants of the event passed a Motion on Sustainable INTOSAI Operations for the 76th meeting of the INTOSAI Governing Board, which included such statements as:
In order to expand the number of participants and coverage of INTOSAI events, as well as to reduce the carbon footprint, it is decided to emphasize the necessity to conduct such events online or in a hybrid format
According to the principles of inclusiveness and representativeness, it is agreed to support the active involvement of the largest possible number of SAIs from all regions of the world in INTOSAI projects. One of the measures advised for consideration is to hold events in geographically "convenient" places.
Also, a number of documents were approved for endorsement at the XXIV INCOSAI:
On the sidelines of the event the participants took part in several surveys related to the strategic implementation of INTOSAI's "Goal 2" (capacity building), identifying key challenges and opportunities in this area.
---