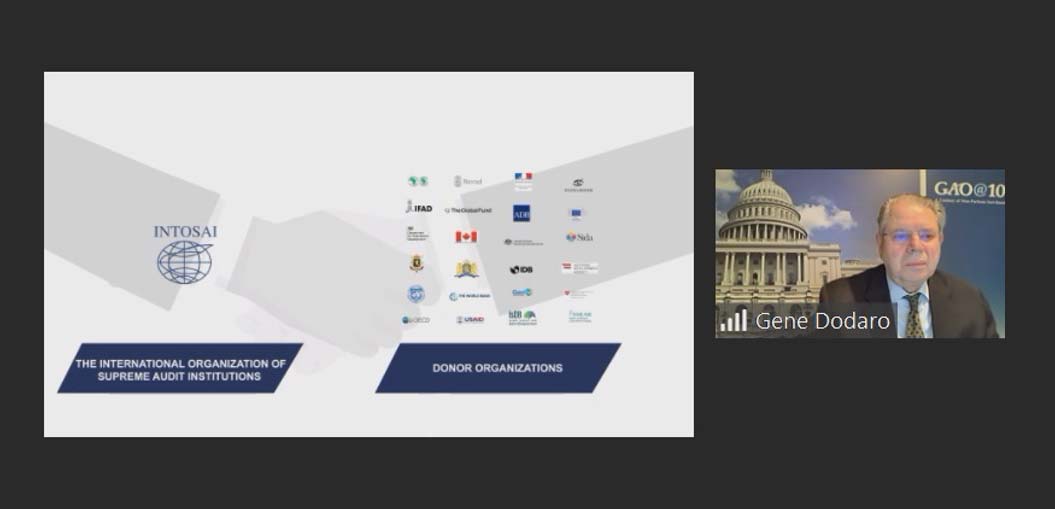 14th INTOSAI-Donor Steering Committee Meeting
On October 5, 2021, the 14th meeting of the INTOSAI-Donor Steering Committee (IDSC) was held.
During the meeting, the participants discussed the results of the INTOSAI Global Survey (Global SAI Stocktake Report 2020), progress in the implementation of ongoing projects to develop the capacity and effectiveness of SAIs in crisis conditions, and exchanged ideas on how to improve the planning, monitoring and management of financial support programs.
In the welcoming speech to the participants of the meeting, the Head of the US GAO Gene Dodaro thanked the international audit community for the active participation in the SAI financial assistance program. He outlined the fact that the main purpose of the Committee's work is to assist in increasing professional and institutional capacity, strengthening the importance and independence of SAIs.
During the meeting, the discussion was held on the election of the Goodwill Ambassador on independence. The decision to create position was made during the Steering Committee meeting held in Kuwait in 2018 to assist SAIs in implementing best practices for increasing their independence with the involvement of more experts from the INTOSAI community and other international organizations. Following consultations within the Task Force, the position was proposed to Ms. Helen Clark, former Prime Minister of New Zealand and former Head of the United Nations Development Program. In the absence of the response from Ms. Helen Clark, the Task Force will continue to consult on a suitable candidate.
INTOSAI Development Initiative representative Jostein Furelid Tellnes presented the results of nine ongoing projects to support SAIs in the African region. While noting significant progress in project management, the lack of technical and financial resources remains the main challenges to the development of SAIs.
---