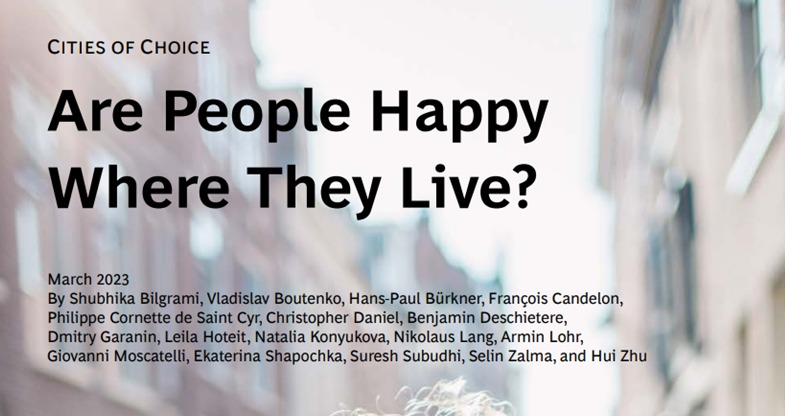 Cities of Choice: Are People Happy Where They Live?
Are people happy where they live? Experts of the Boston Consulting Group (BCG) assessed the quality of life in 79 cities around the world based on their socio-economic profiles.
Washington, Vienna, London, Copenhagen, New York and Singapore are the leaders of the rating. According to the company's estimates, they open up new opportunities for residents, ensure effective interaction with the authorities and the development of social capital.
As COVID-19 pandemic restrictions ease, more residents are moving between cities—50% of urban residents have already relocated to a new city, and 48% are considering moving in the future.
The report divides cities into four groups—megacenters, cruiser weights, middleweights, and developing cities—on the basis of their socioeconomic profiles.
To become a leader in BCG's Cities of Choice rankings, cities must demonstrate leadership across five dimensions: economic opportunities, quality of life, social capital, interactions with authorities, and speed of change. The survey's findings reveal that the pandemic had a detrimental impact on cities' scores in 2022, with only eight cities receiving higher ratings from their own residents than they did in 2021. Residents were less optimistic when assessing their cities, downgrading their ratings across all quality-of-life dimensions. Residents also said they saw fewer attractive career opportunities and reported less certainty in professional self-realization.
---